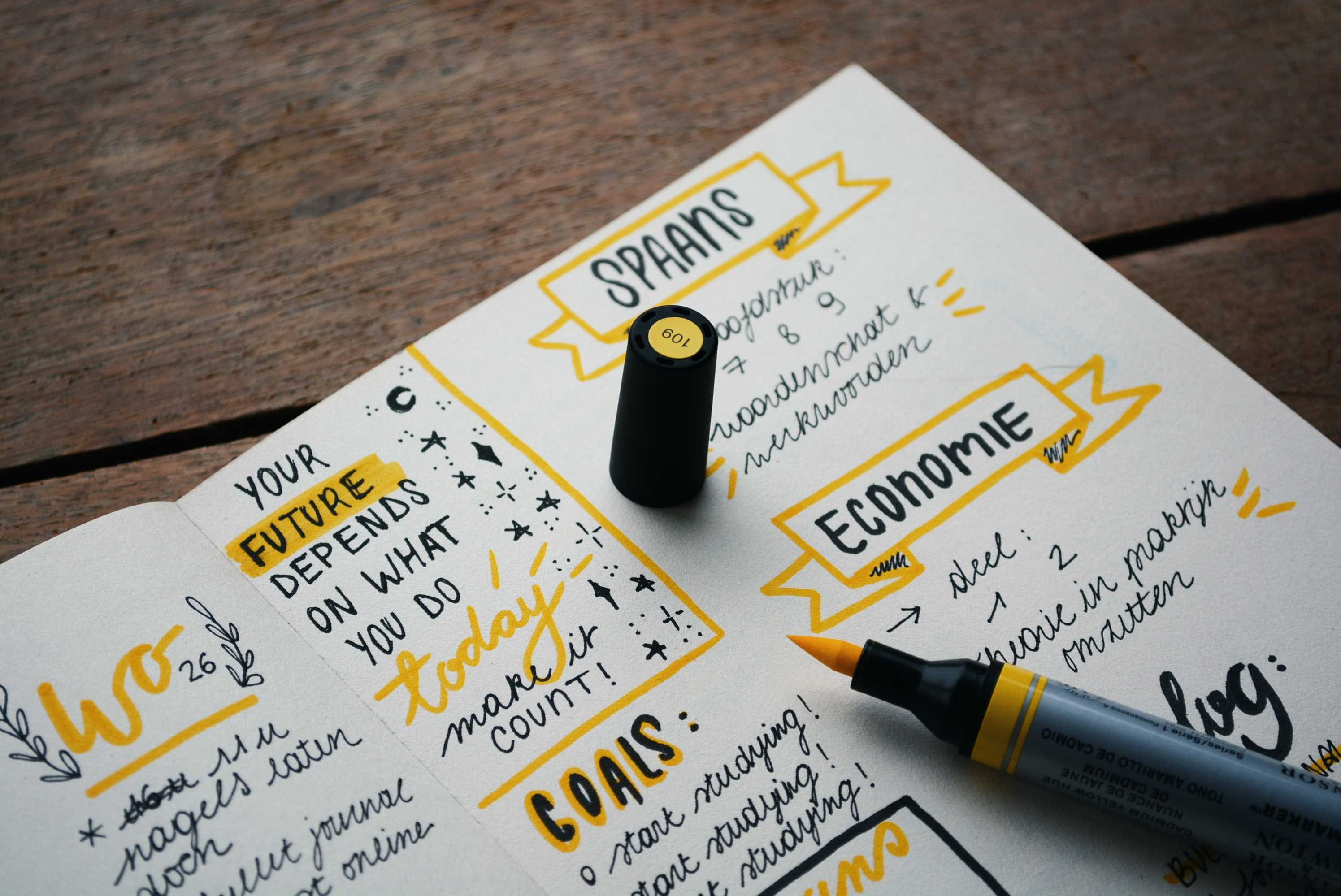 Employee Mentoring
Long Term Career Goals - 12 Examples And How To Set Them
Omer Usanmaz
January 14 2022
For early-career professionals, the decision to set long-term career goals can be vague and confusing. Fresh college graduates, for instance, do not have a firm understanding of what it is they would like to do, what they are good at, what profession they would want to pursue, and what their skills are. These questions are left unanswered during the early stages of one's career. It isn't till they reach their late 20s do they get a clear idea of the career they want. But for most, it is generally a delayed decision.
Therefore, setting long-term career goals is a highly critical decision, and proper planning has to be made to ensure the future is secured and that you can rightly pursue a career that will give you complete satisfaction. This article will explore the long-term career goals, delve deeper into some of the long-term career goals examples, and briefly discuss how to set a SMART goal.
Long-Term Career Goals - What Are They?
Long-term career goals are milestones that you aspire to achieve in your professional career within three to five years. For some, it could be even longer. These goals often act as the focal point for most in their career path, helping them work in the present to achieve a predefined, desirable career goal in the future.
Long-term career goals can help you stay on a well-defined career trajectory, giving you a clear picture of where you are at the moment and what skills and experiences you will need to attain those goals. These goals are unique to each individual, where some may be motivated by professional aspirations, and others may consider personal ambitions.
What's The Significance of Setting Long-Term Career Goals?
Setting long-term career goals is an integral and unavoidable aspect of achieving a successful professional life and finding satisfaction. Long-term goals will give you career success and a purpose in life. Even to achieve personal ambitions and aspirations, it is critical to succeed professionally, giving you the means to achieve them.
Setting long-term career goals are essential because:
It Can Give You A Direction
Most people will have at least one ambition or goal they would like to achieve. But to fulfill your aspirations and goals, you will need long-term goals, which will give you clarity about not only what you want to achieve but also how to achieve them.
Professional And Personal Growth
Everyone has the desire to grow personally and professionally. As individuals with complex needs, we want to be proud of what we do, be proud of our accomplishments, and be respected within our diverse environment. But it's impractical to achieve them without working on a long-term career strategy.
Setting long-term career goals can help you improve in your current position as you will have a clear idea of the areas you presently lack. It will keep you motivated to fill the present skill gap, making you better at what you do in your current position.
12 Examples Of Long-Term Career Goals
Below are twelve examples of goals you can set for yourself. You can take inspiration from these goals and understand how they are set and their specific purpose.
1- Securing A Promotion
Securing a promotiın will be a fundamental and attainable career goal you can have. Irrespective of how long you have been with your current company, you should always be prepared for career promotion.
It is perhaps more applicable if you are satisfied and content with your current role and hope to stay with the company in the future. If such is the case, securing a promotion should be the goal.
And this does not have to be restricted to just one position or your current role. The goal should be to gradually climb the hierarchy from an entry-level job and achieve a commendable senior-level management position in the company. The rewards of such pursuance are genuinely extraordinary.
2- Gaining Leadership Experience
It is pertinent to expertly craft your leadership skills to become associated with any senior-level management or leadership position outlined above.
Experience is of utmost importance to achieve this, especially in a professional organization. And to gain management and leadership experience, several short-term plans can help you get there. For instance, you can lead a specific project, attend leadership seminars, shadow senior executives, and develop skills that can help you gain qualifications for a higher position.
3- Getting A Pay-Raise
Top-level positions often come with attractive monetary benefits. You may have personal goals you may seek to attain. They may be buying a new car, a new house, starting your family - all of it is dependent on how well you do financially in your career. If your present position does not offer you the monetary requirements to attain those goals, a future salary increase should be your ideal long-term career goal.
4- Starting Your Own Business
Most people who start their own business do so after a significant amount of employment or job experience. These people often progress through their careers but often feel confined to their mundane schedules and a fixed position.
If you feel the same way and think that your long-term personal goals cannot be realized even after spending years in a company, you should perhaps consider starting your business plan as a long-term professional goal.
However, being a business owner is often fraught with risk, with no security provided by a fixed salary system. But if you feel you have that entrepreneurial spirit to create, innovate and succeed, entrepreneurship should be ardently considered, and this can potentially help you set essential life goals.
5- Career Switch
It is of great significance that you understand that setting long-term career goals does not have to be limited to your current employment or even your field of work. If you started your career without a clear plan, and perhaps the only motivation to work was to earn a salary, your present job may be unfulfilling.
In such cases, think about your skills and what you like doing. Switching to a fulfilling career and a dream job that gives you work satisfaction is gratifying, and you will never find work to be strenuous. While the consensus is that career change typically occurs before 25, the notion is technically incorrect.
You can switch your career and get your dream job at any point in time. What's important is discovering your passion and working towards getting better at it for a positive impact.
6- Earning A New Degree
Related to the point above about switching careers and discovering a new passion, it may be the case that you may not have sufficient knowledge about the field you are passionate about. In such instances, pursuing a new college degree in that field is beneficial. And be mindful, there is no right or wrong age to seek a new degree.
Having an organized system of knowledge about your desired career path can truly make a difference and make you sufficiently qualified to work your way up the career ladder in the new field you have chosen.
7- Growing Your Network
The importance of building a robust network of professionals is highly underrated and is often overlooked. Networking can help you gain and explore new opportunities by connecting with people who can help you achieve your career goals. Consider the points discussed above. Networking can significantly help you achieve a significant portion of it.
Plan on starting your own business; your network of professional contacts can help you source the right talent, partners, resources, and tools to help you start and grow your business. Want to switch careers? Need a job interview at your preferred company? Perhaps you can tap into your network and connect with someone whose field you are interested in entering.
The importance of networking is undoubtedly one of the most critical long-term career goals you should consider.
8- Establish Yourself As A Reputable Brand
Regardless of your profession, developing and growing yourself as a brand is an excellent long-term career goal to pursue. It can help you gain the required visibility, helping you become more appealing to your prospective employers. Though, like all the brands out there, growing your reputation takes time and effort. It may even take longer than a couple of years. Still, you can start by setting smaller targets, such as increasing your online presence, gathering LinkedIn recommendations, and developing a tone of authority in your conversations around your profession.
9- Publish Your Work
Progression is an integral aspect of setting and achieving long-term career goals. A definite way to increase your prospects is by becoming an authoritative source of information within your profession and your professional network. This isn't necessarily restricted to academic, scientific, or research publications.
Almost every sector has professional journals, magazines, and industry publications that curate work from different authors daily. These are reputed authors and have specializations in their field of work. Your contribution is directly related to your circumstances and your value to the existing information chain. Besides giving you credibility, publishing your work can also lead to a career switch, and it can involve you teaching future generations in a reputed university.
10- Become A Thought Leader
If you are fixed upon remaining in your present field, then putting in effort and time to master your field can help you gain proficiency, setting you up to become an expert thought leader. It will make you highly valuable for prospective employers and open new doors for your career progression. However, to become a talented thought leader in your field, you must clearly understand some of the most pressing issues and develop resolute solutions to fix these issues.
11- Become A Mentor
Becoming a mentor is considered one of the most fulfilling things you can do as a professional. Once you reach your career goal, you should consider giving back and helping others in a similar situation you were once in. By becoming a mentor and engaging in a leadership role, you can advise and guide someone in achieving their career goals and help them avoid pitfalls based on your experiences.
12- Taking A Step Back
Career progression doesn't necessarily mean more work and responsibilities. It could mean the exact opposite. Maybe you are planning on starting a family in a few years, and as a part of your long-term career plan, you can aim to be in a position where you can work less or from work, giving you more time to be closer to your family. As is often the case, setting up long-term career goals is more dependent on personal objectives than professional betterment.
How to Set and Achieve Your Long-Term Career Goals
The above 12 points should give a reasonably good understanding of what long-term career goals may look like. Let's explore how to set these goals correctly.
Following The SMART Goal Framework
The SMART framework is an established and convenient way of setting goals in your professional life. The acronym is stated below:
Specific: Define your goals in a comprehensive and precise manner
Measurable: The goals should be measurable
Attainable: It is essential to set a realistic plan to attain your goals, and which are reasonably achievable
Relevant: Your long-term career goal should be relevant to your career path
Timely: Set a timeline within which you should achieve your goals.
Essentially, your career goals should be precise to the point, they should be quantifiable, and you should measure the progress. Furthermore, the goals should be achievable within a reasonable timeframe.
Remember, these are long-term goals and not short-term ones. The ideal timeframe for your long-term goals should be 3-5 years, but the timelines can be further adjusted depending on your progress.
Don't Lose Sight of Short-Term Career Goals
Short-term career goals act as a precursor to your long-term goals. It can help you gain the required experience handling complex tasks and prove your value to your employers. To achieve short-term goals, you can consider taking ownership of a short-term project in your company.
Looking Forward
A determined, forward-thinking mindset is critical to achieving your long-term career goals. Don't lose sight of your goals if there are any setbacks or delays. They are expected, and navigating through such problems will only make you better adept at handling more significant problems in the future.
Consult A Mentor
Having an experienced mentor who can provide you with the necessary guidance is exceptionally beneficial. Select the ideal mentor and communicate with him about your long-term goals. With his experience, he will tell you about navigating through troubled waters and the essential skills and experience you must gain to achieve your goals.
Be Flexible
Even the best plans go astray. The points mentioned above should help you set your career goals, but you should be flexible enough to adjust to changing and, sometimes, unforeseen circumstances. Being too rigid with your long-term career goals can hold you back. Be adaptable to avoid straying further away from your goals.
In Conclusion - Plan Well
Planning long-term career goals should be pivotal in your career planning strategy. Having a clear idea about where you want to be within a few years can provide you with the needed motivation to get there, and it can also help you understand the steps you need to take to achieve your long-term goals gradually.
Furthermore, do not be discouraged if you think you are too far off in your career to prepare now. It is never too late to plan a path for your career development, and it certainly is never too late to work towards attaining your most cherished goals.