Integrate with your existing systems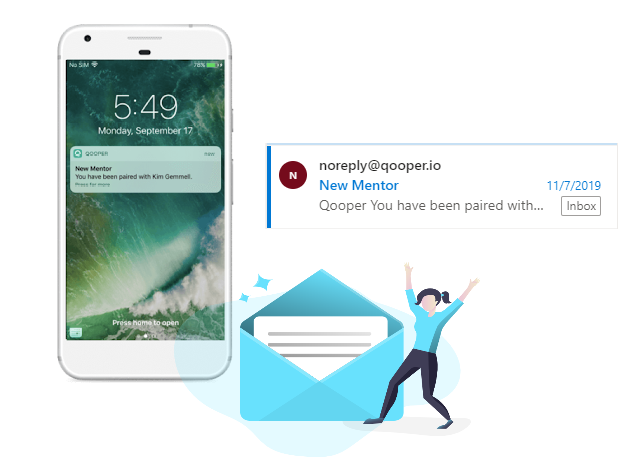 Email & Push notifications from your program
Program Steps &
Facilitation Topics
Create a guided experience by sending the next steps in the program to
Facilitate mentoring relationships
Create new activities
Engage with the program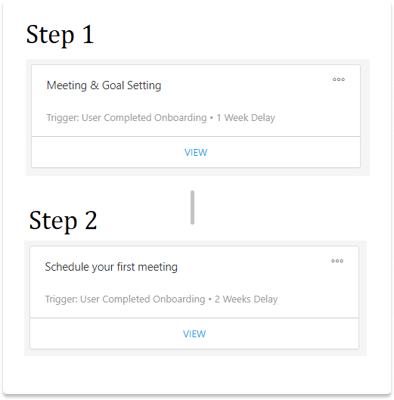 Qooper Mentorship Library & Learning Builder for your content
Train how to develop one-self and relationships
Bring your own resources or use Qooper mentoring library to create your mentoring journey. Offer a guided experience in combination with steps.
LMS and e-learning embedding functionality allows bringing 3rd party resources and videos.
Share your organization's knowledge base with everyone or topic based groups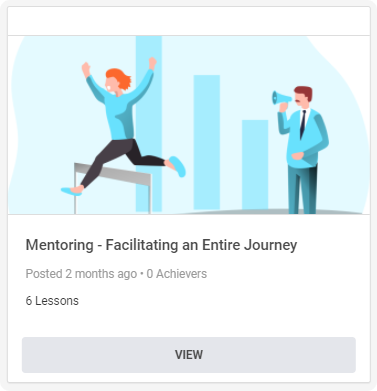 Gamification
Encourage & Certify with badges on mentoring, goal achievements and continuous learning.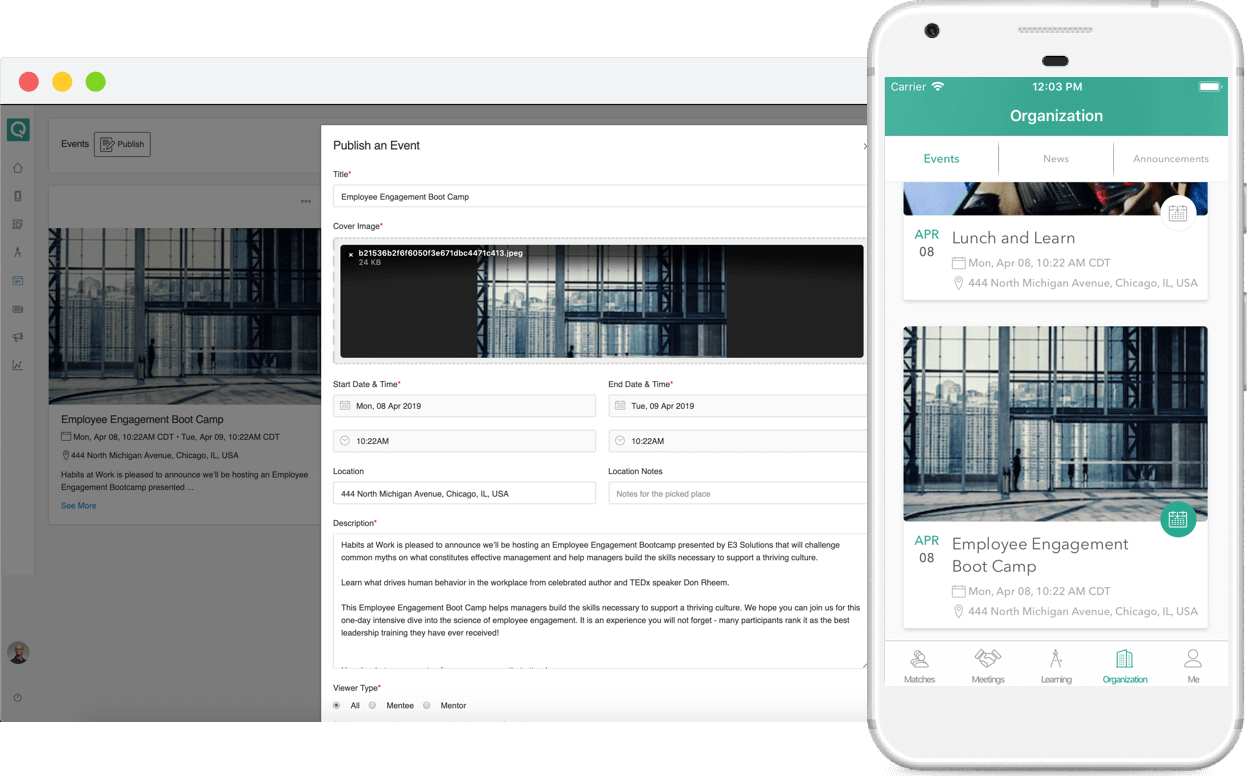 Events, Webinars, Orientations
Schedule events/workshops/webinars easily and collect attendance.
Program Events
Group Events
Attendance
Reminders
News
News from your organization and mentor-mentee of the month updates to celebrate successful relationships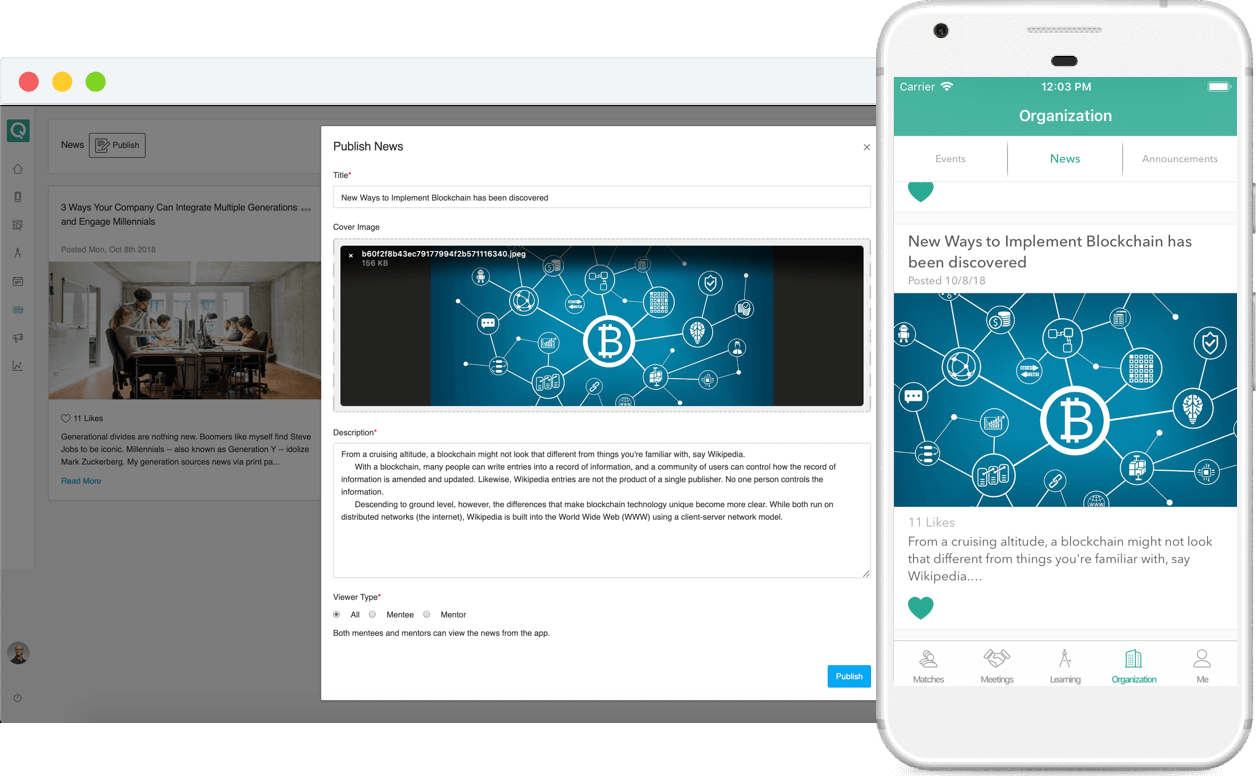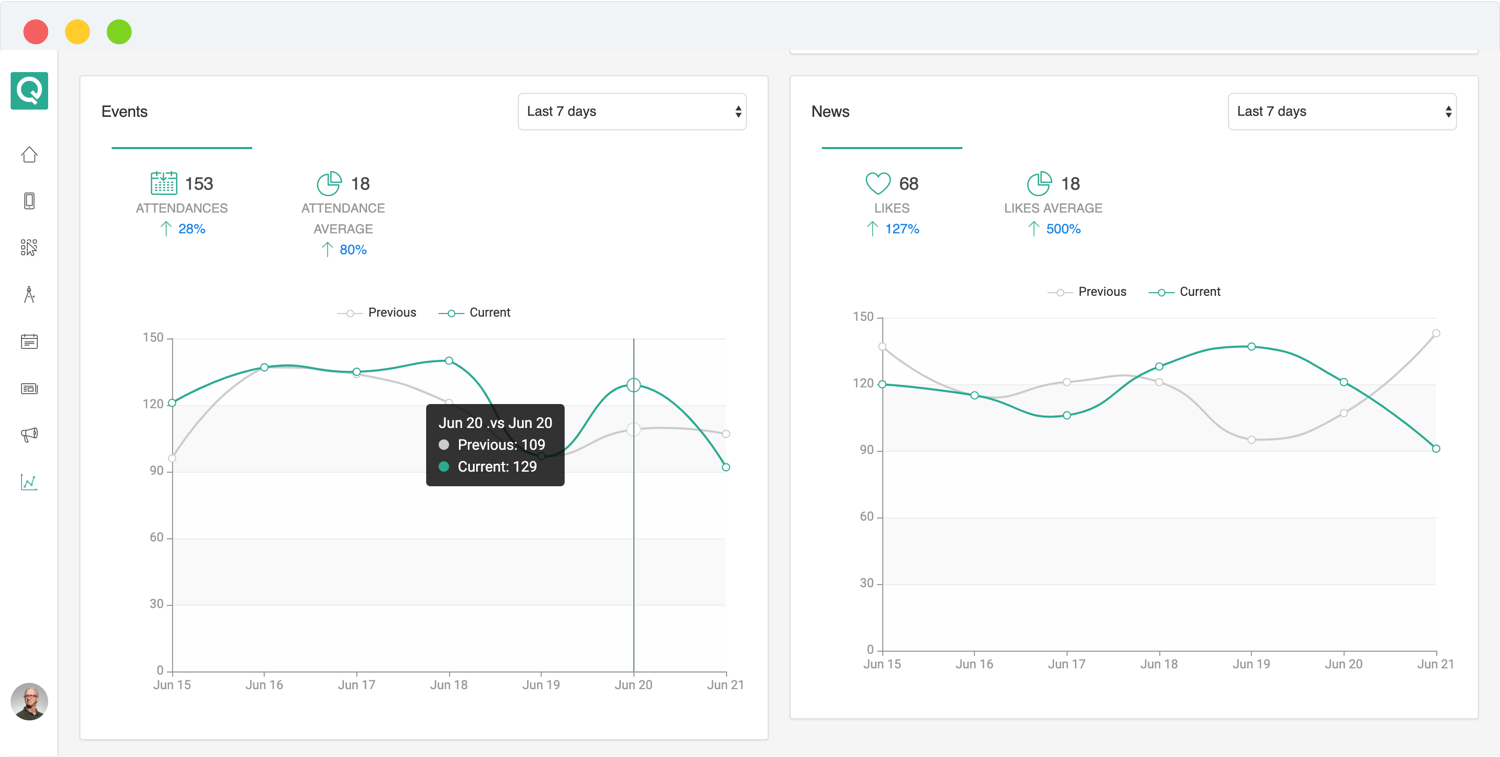 Measurements
See the engagement within your organization. Publish your success stories for marketing.
Learn more
Mentoring & Learning
Interact on a modern platform with communication, mentoring, and learning solutions
Learn more
Tracking & Measurement
Uncover data surrounding your program, track progress, and collect measurements. Report easily
Learn more