Pre-Designed Program Templates
Qooper's flexible architecture allows multiple programs with different customizations to be ran at the same time


Traditional 1:1 Mentoring, Peer Mentoring, Group Mentoring, Reverse Mentoring, Circles, Flash Mentoring available for various program types. Self-directed learning, instructor based learning and on the job learning compliment mentorship.
Traditional Mentoring Program

Coaching, Training & Skill Development Program
Leadership / HiPro Program
Manager Development Program
Remote Work, Culture & Coffee Program
Student Alumni & Peer Mentoring Program
Dedicated Customer Success Manager
Your dedicated customer success manager will be with you during onboarding, training, launch and with ongoing best practices.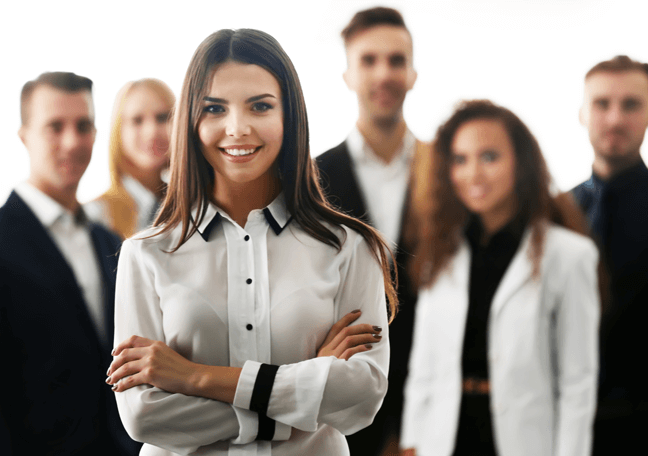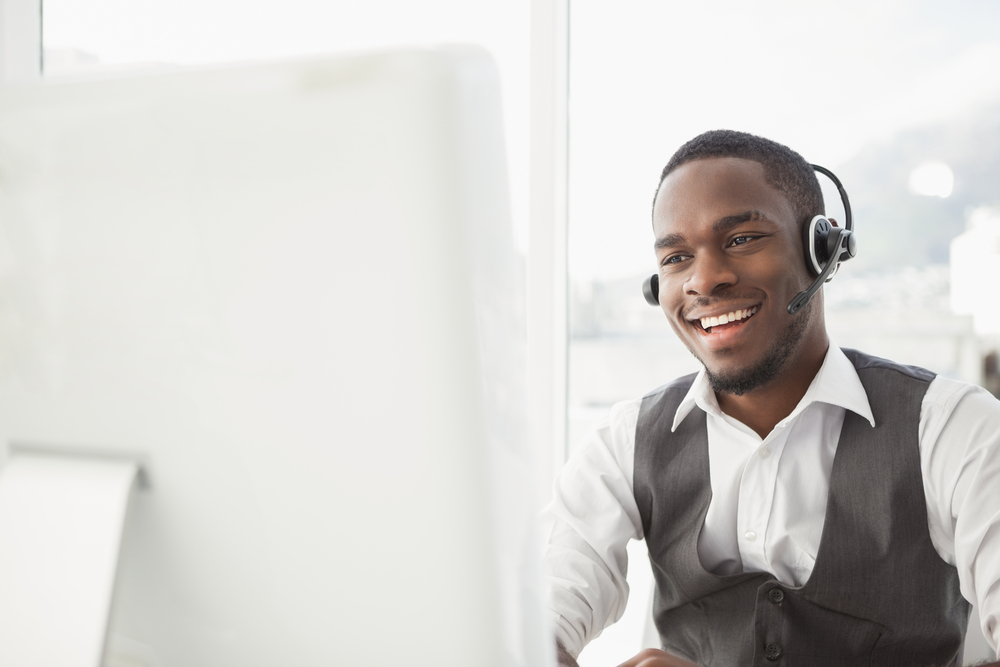 Tech Support
If any questions or issues come up, our tech support is available with 24/7 support.
Knowledge library
Easily access our knowledge library with best practices on mentoring, coaching and training programs.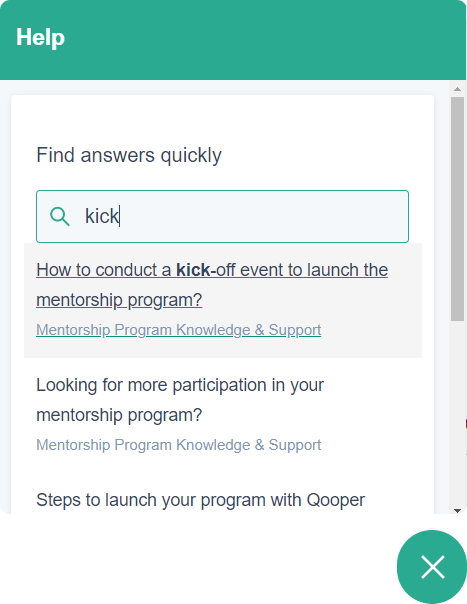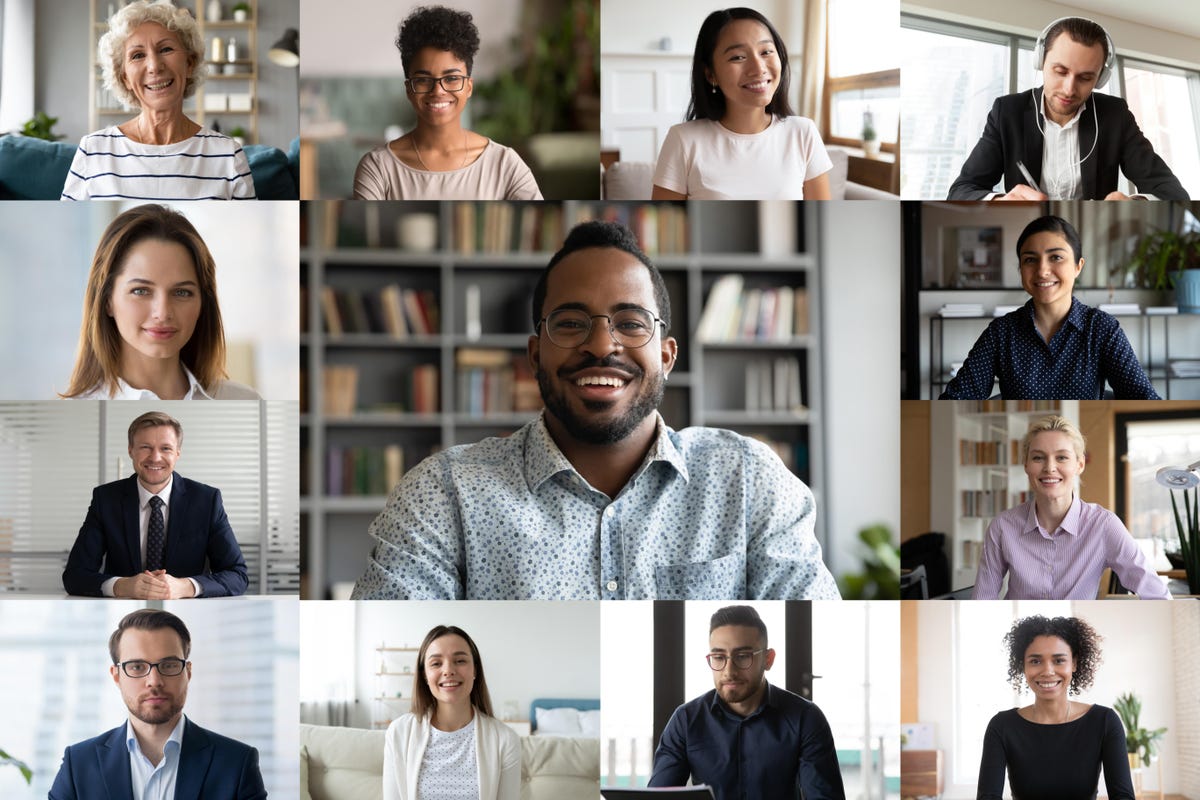 Professional Trainers
for Tailored Live Trainings
One of our ATD or CIPD certified trainers will get to know your organizations goals program goals and the population that's attending to provide the best mentor-mentee training and excitement.
Initial Consultation

Live Mentor Training

Live Kick-Off Event

Ongoing Mentor Training Events
HRIS, Database, LMS Integrations
Calendar & Video Call Integrations

Calendar & Video call integrations
Book meetings easily using your existing systems: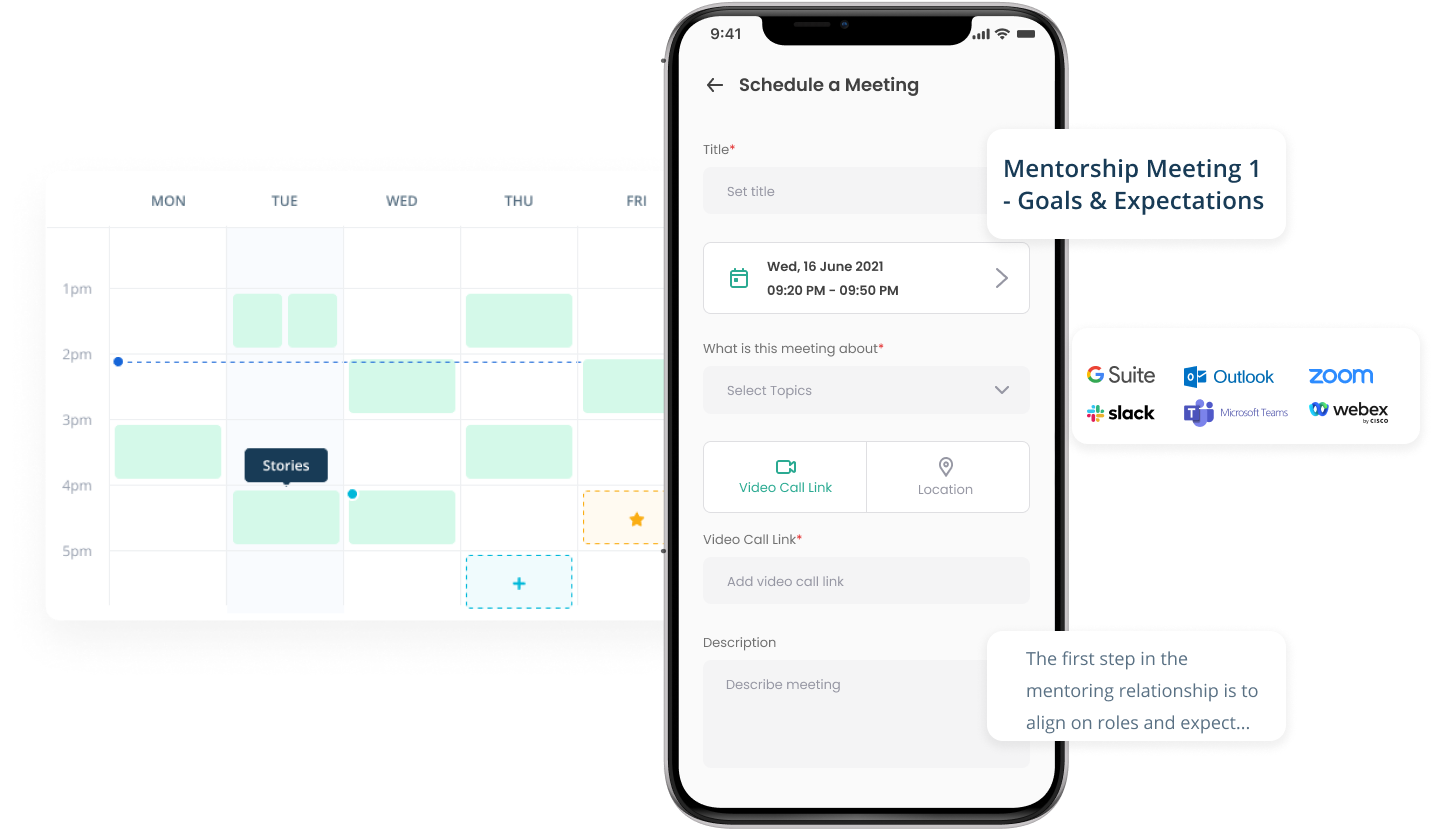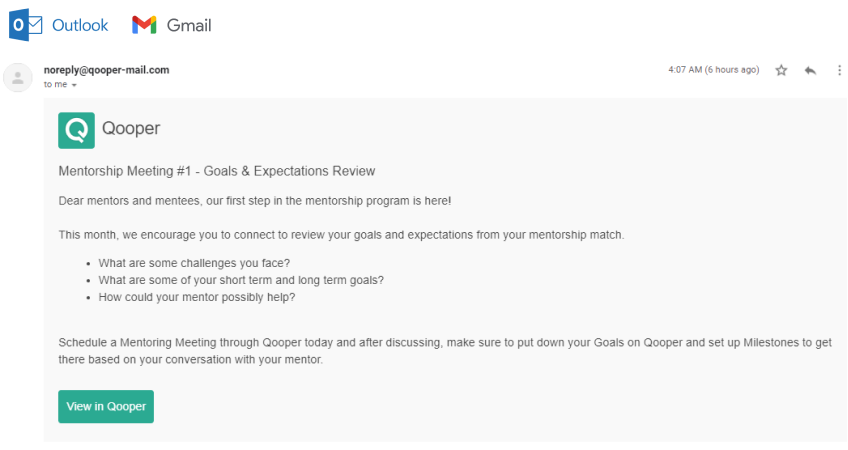 Email Integration
Deliver content, updates and next steps to your employees directly in their email
Slack & Teams Integrations
Meet your employees where they spend time. Updates from 1:1s, groups, and program go directly to Slack or Teams so your employees can engage where they spend time.