Automatic Relationship Evaluation
With all the communication, mentoring and learning tools built-in, all the activity tracked. Human beings are complex and sometimes matches don't work. The key here is being able to identify the relationships that aren't progressing and intervene. Qooper automatically identifies inactive matches for you so you can know which relationships to improve.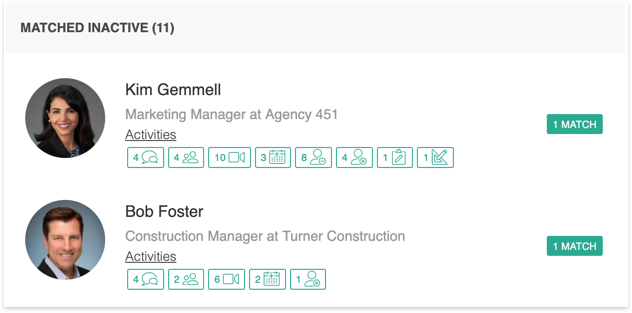 An Overview of All Activities
In a snapshot, see how much is happening in the relationships to understand your most active matches and click the profiles to take a look all they've been doing since the beginning.
An Insight into a Participant's Journey
Activity timeline tells program manager what the mentors and mentees have been doing since the beginning of the program. Conversation engagement, meeting updates, learning, assignment, goal changes, interest changes and much much more all tracked and reported. Built-in features of the platform are not just for convenience, but also for a high level of tracking capability.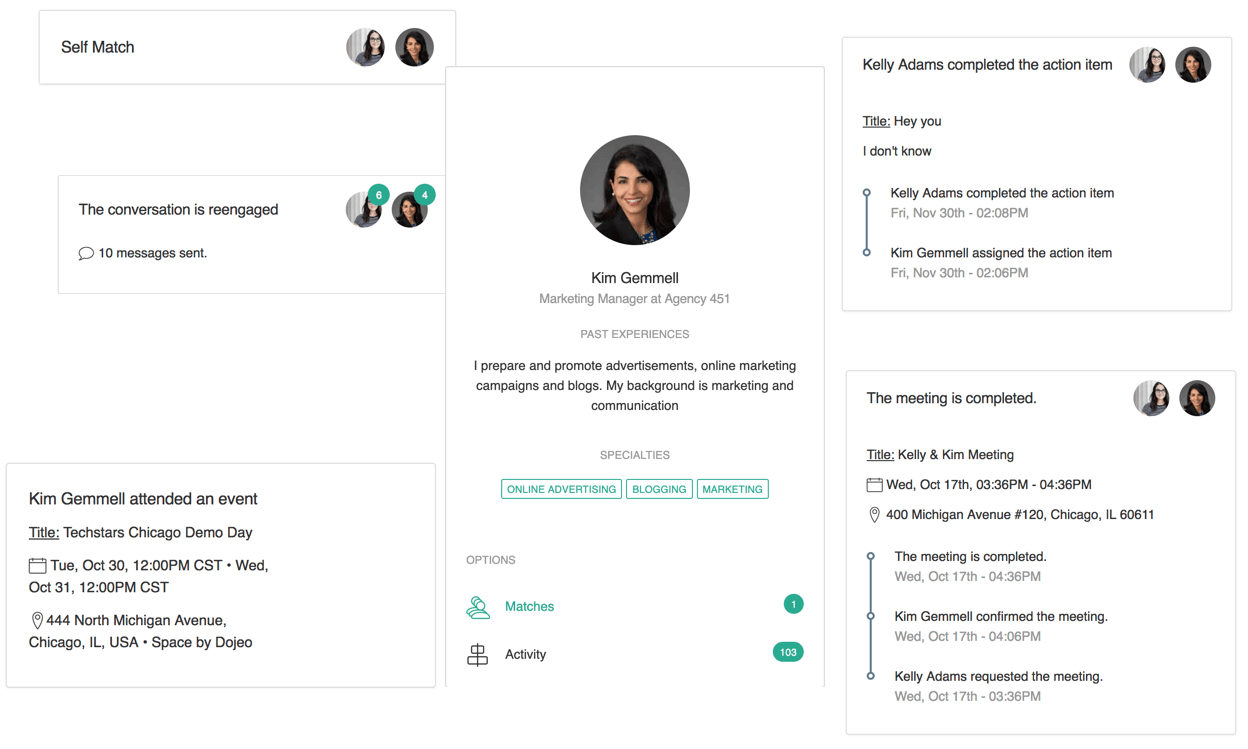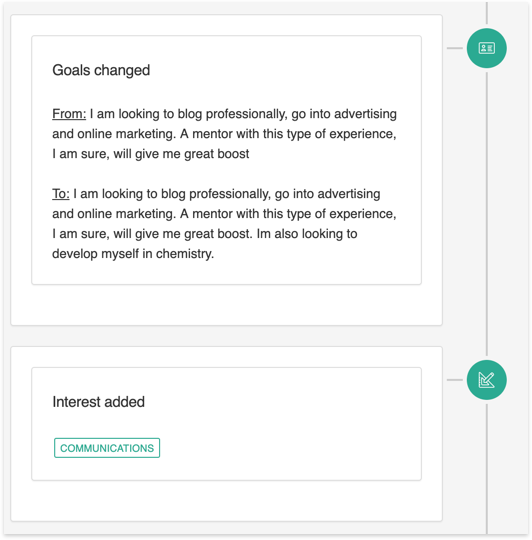 Know When to Rematch and Improve
Qooper displays changes in mentee goal and interest changes automatically. This is a good time for program managers to provide new learning resources and possibly rematch the mentee according to their new needs.